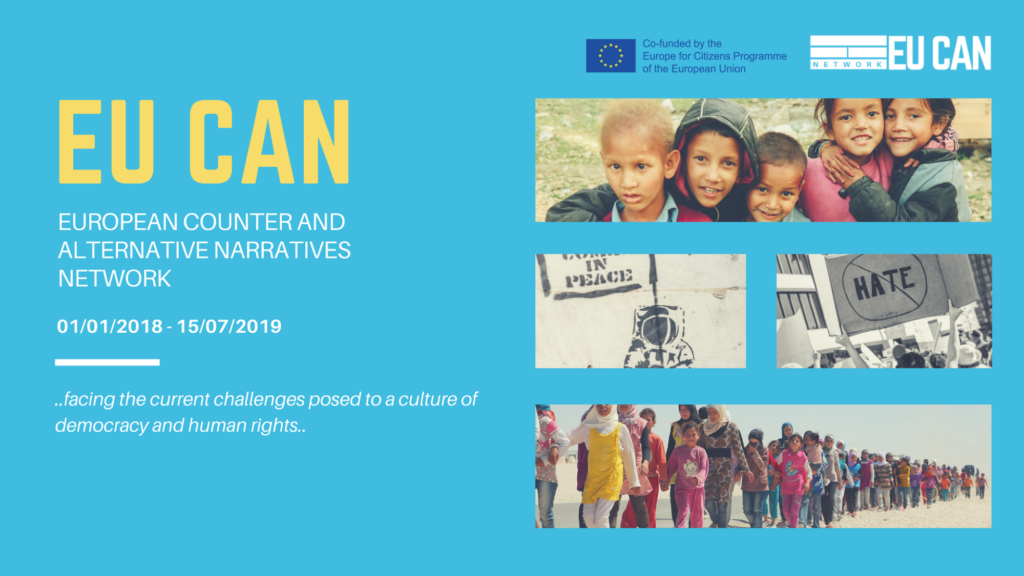 Hate speech is one of the most prolific forms of intolerance, discrimination and xenophobia in Europe. It represents a serious threat to freedom, democracy, values and respect of human rights across the continent and over.
EU CAN (European Counter and Alternative Narratives Network), designed and coordinated by Alphabet Formation and its partners, aims to take an action against hate speech and youth radicalization providing appropriate educational tools for our local communities to tackle these issues
The EU CAN Network, formed by local authorities, NGO's, trainers, social workers and CSO's, is committed to support integration and democratic participation through education as the antidote to hate. We will fight the current situation by:
– working to teach young citizens the value of tolerance and democratic culture with ambitions to actively combat stigmatization of immigrants and build counter narratives to hate speech
– propose powerful alternative narratives to dismantle hateful narratives thus promoting democratic, intercultural engagement and civic participation of both citizens and non-EU foreign.
Programme: 
Europe for Citizens
Action Type: 
Network of Town